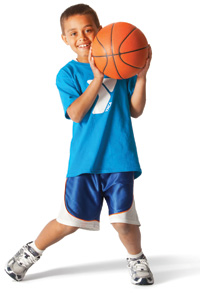 GRADE ELIGIBILITY: 1st - 6th grade

2017 SEASON DATES: January 14-March 4

2017 REGISTRATION DATES: December 1-26, 2016

COACHES MEETING: Tuesday, January 3, 6:00pm

COST:
$31.25 with Y Family Membership
$40.00 with Y Membership
$65.00 for Non-Members
Late fees will apply after deadline and participation is subject to roster availability.
2017 BOYS BASKETBALL GAME SCHEDULES:
1st Grade
2nd Grade
3rd Grade
4th Grade
5th Grade
6th Grade

2017 BOYS INTERSTATE TOURNAMENT:
March 31 & April 1, 2017. Grades 3rd-9th boys, Grades 7th-9th girls.

To receive more information regarding Youth Sports, please contact Chipper Ellingson.